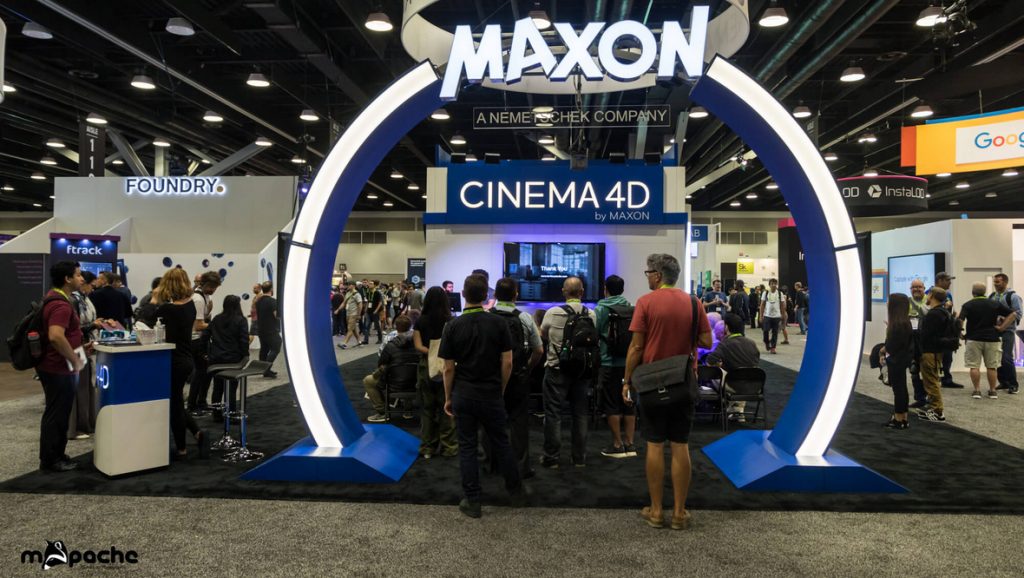 Release 20 impresses experts with powerful and user-friendly features
The first public presentation of the new Cinema 4D Release 20 was a resounding success for MAXON: the newest version of Cinema 4D received two awards at SIGGRAPH 2018! The online magazine postPerspective presented R20 with its Impact Award and the jury of experts at Computer Graphics World recognized Cinema 4D Release 20 with its sought-after Silver Edge Award.
The Impact Award recognizes films that use products and technologies that make an impact on the work of VFX and post production professionals, and offer users diverse possibilities for creative development. Randi Altman, founder and editor-in-chief of postPerspective congratulated MAXON for a great release: "Our anonymous judges are all respected industry professionals who are looking for tools to make their projects better and their lives easier. Clearly, our judges fe
lt the latest iteration of Cinema 4D fell into that category, and we are happy to present MAXON with this award for the second consecutive year."
Computer Graphics World recognized Cinema 4D for its close orientation to the needs of the CG industry: "MAXON has kept a close eye on the industry and its needs, and has been reacting to those needs over the years with important upgrades and added features to its flagship product, Cinema 4D. As a result, the software has been gaining ground as a major digital content creation tool into a wide range of market segments within the industry," says Karen Moltenbrey, editor-in-chief of Computer Graphics World.

About MAXON
Headquartered in Friedrichsdorf, Germany, MAXON Computer is a developer of professional 3D modeling, painting, animation and rendering solutions. Its award-winning Cinema 4D and BodyPaint 3D software products have been used extensively to help create everything from stunning visual effects in top feature films, TV shows and commercials, cutting-edge game cinematics for AAA games, as well as for medical illustration, architectural and industrial design applications. MAXON has offices in Germany, USA, United Kingdom, Canada, France, Japan and Singapore. MAXON products are available directly from their Website and its worldwide distribution network. MAXON is part of the Nemetschek Group.
About Megabits
Megabits is the distributor for MAXON products in New Zealand and the Pacific Islands. Call us on 09 445 8480 Mon-Fri 9am – 5pm NZST if you wish to learn more about MAXON products.