Vectorworks Fundamentals is our basic CAD software package. It offers superior 2D and 3D design capabilities and an intuitive, easy-to-use modelling and documentation platform.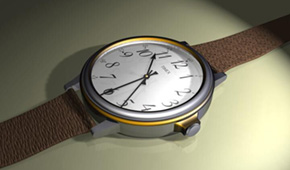 Drew Tegg has used Vectorworks to create this detailed drawing of a watch. Note how the textures look so realistic in this "rendered" image.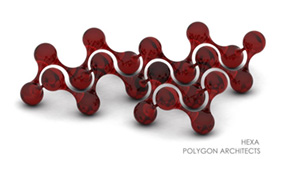 Yoshinobu Yamakawa works at Polygon Architects in Tokyo, and has created these interesting shapes in Vectorworks. Check out the Gallery for other objects he's drawn.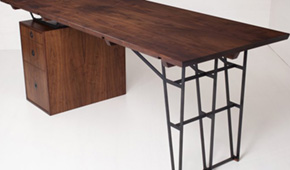 A really good design is one that can stand alone because something like that will always look good in a variety of environments. That means making something that's unique.
– Forest Dickey, Founder and Lead Designer, Varian Designs
If you are drawing products rather than buildings or landscapes, Vectorworks Fundamentals may be all you need.
Q Why choose Vectorworks Fundamentals?
A. Vectorworks Fundamentals is flexible, giving you the freedom to design the way you want. It is versatile, so you can create, model, and present easily and precisely with one application. It is intuitive, so it works the way you think. Above all, it's a smart investment and is affordable, customer-focused, and proven worldwide.
Q How flexible is Vectorworks Fundamentals ?
A. Vectorworks Fundamentals software is very flexible and doesn't limit the user to a prescribed workflow, giving you the freedom to design in your own way.
You can incorporate your existing approach to design to make the best use of the skills you already have in-house and collaborate seamlessly with other people and with other software applications.
Q Can I create, model and present with one application?
A. Yes. Vectorworks Fundamentals is versatile. It allows you to move easily between tasks, resulting in greater efficiency and profitability.
From design concepts to detailed drawings and every phase in between, Vectorworks Fundamentals marries precision drafting and flexible modelling with state-of-the-art technology. Create, model, and present easily and precisely with one application, when you've included Vectorworks Renderworks.
Q How easy is it to learn Vectorworks Fundamentals?
A. Vectorworks is designed to be an intuitive and easy-to-use CAD software solution.
Its simple, customisable interface and 'what-you-see-is-what-you-get' display make it easier to learn and use than standard CAD software applications.
Vectorworks' SmartCursor technology replaces manual drafting tools, so even inexperienced CAD software users can make the switch easily.
Q Can I get support and training for Vectorworks Fundamentals in New Zealand?
A. Megabits offers a comprehensive range of training resources. These are available throughout New Zealand and the Pacific Islands to ensure you maximise your investment in Vectorworks.
Help is available when you need it and you don't pay for training or support you don't use. Learn more about our support and training resources.
Q Can I Render in Vectorworks Fundamentals?
A. All Vectorworks software packages include Renderworks, the best-in-industry rendering feature set built on the award-winning Cinema 4D render engine. Renderworks provides the tools necessary to visualize your work throughout the design process while producing clear and accurate illustrations. Are you presenting your designs in the best possible way? Learn how here
Q How much does Vectorworks Fundamental cost?
A. To ensure you have the right tools for your design requirements, Megabits will provide a customised quote for your business. Contact us to book a consultation.