ConnectCAD design software is simple to use, easy to learn AV and electrical design software that integrates with Vectorworks products. The system is also ideal for designing computer networks within a building.
Designed by an electrical engineer specialising in the design of audio and television control rooms the ConnectCAD plugin lets Vectorworks users create designs as simply as drawing on paper. These are then turned into detailed schematic drawings, with information added as it becomes available in a natural evolving workflow.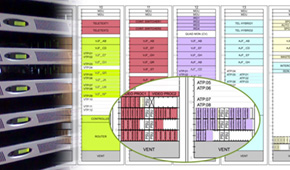 ConnectCAD makes the step from schematic drawings to physical layout simple and easy. One command creates a physical equipment item for each device defined on your schematic. Putting these in racks is just a question of drag and drop.
Watch how Conrad Preen uses ConnectCAD to simply put 3D racks, console bays and stand alone equipment in to Vectorworks floor plans.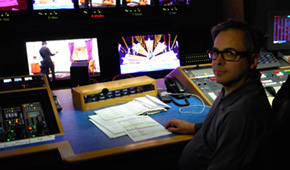 Max Conwell of Naked Eye Lighting Ltd, is an established English lighting designer with long experience in architectural lighting, concerts & entertainment, fashion shows, television and DVD productions.
Once the schematic design has been created with ConnectCAD, it easily converts to a clear plan for installers – with all wire lists easily extracted. If installers need to make any changes onsite these can be recorded and are automatically redlined in the drawing, so everything is co-ordinated within the same plan.
ConnectCAD also:
Creates the labelling, numbering, drawing check and bill of materials with minimum effort.
Turns layout drawings into 3D presentations, making client presentations easy.
Is easy to learn, with users' reporting the basics are grasped in a few days – with advanced features available if needed.
Has inbuilt symbols libraries and also enables the user – using Vectorworks design tools – to create and store device symbols.
Allows the user to attach specific data records to devices that have been created.
It enables the user to create racks to house modules. These are created in 3D for placement within a built environment.
Generates component and cable lists in Vectorworks worksheets.
Integrates totally with Vectorworks meaning that racks can be placed in a room drawn to scale in Vectorworks and then presented in 3D
See how this user saves time using ConnectCAD for lighting design.
Q Can I get support and training for ConnectCAD in New Zealand?
A. Megabits offers a comprehensive range of training resources. These are available throughout New Zealand and the Pacific Islands to ensure you maximise your software investment.
Help is available when you need it and you don't pay for training or support you don't use. Learn more about our support and training resources.
Q How much does ConnectCAD cost?
A. To ensure you have the right tools for your design requirements, Megabits will provide a customised quote for your business. Contact us to book a consultation.